14th Annual Silicon Valley African Film Festival!
We invite you to a shared journey across the vast richness of the African Continent and its diaspora through the lenses of its seasoned and emerging filmmakers. From film screenings to talkback sessions with visiting filmmakers, fashion shows, live performances, panel discussions, workshops, food, African market, red carpet, awards, etc., SVAFF offers Silicon Valley a window to Africa and, crucially, provides audiences with exquisite lenses to the real Africa and its diaspora. SVAFF 2023 will be an in-person event that starts on Thursday, October 12 to Sunday, October 15 at the Historic Hoover Theater in San Jose. The festival will feature about 100 films from over 30 countries.
Aptly themed Africa through the African lens, our festival program is designed to offer unique social and artistic visions that will engage you in thought-provoking dialogue, and offer an opportunity to connect. It is an honor to offer our community an unfiltered access to the richness, diversity and vitality of Africa's creative expressions and provide a forum for cultural exchange.
Thanks to our sponsors, donors, staff, advisors, volunteers and audience without whom this festival will not be possible. Special thanks to our filmmakers for sharing their talent and enriching us with their stories.
The best film festival I attended this year"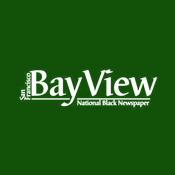 San Francisco Bay View Newspaper
San Francisco, California
Rate & Review us
Have you attended the Silicon Valley African Film Festival? We'd love to hear your thoughts! Please share your ratings and reviews.